Realtime Reporting
Realtime Reporting provides instant translation to your iPad, tablet, or computer, reducing note-taking, and facilitating your discovery process. Using Realtime as an added feature, your associate, paralegal, or expert can log-in anywhere to view and access testimony as it's occurring, either live or remote.
In-person & Remote Reporting
With remote reporting through LGW's Zoom platform, we have you covered anywhere in the world, saving you travel and time. And because our stenographer, videographer, and Zoom concierge are one team working together in sync, we can ensure a smooth, seamless process so you can focus on your case and let us handle the rest.
Concierge / Tech Services
There's no need to spend time and resources on exhibit handling, exhibit share, and document marking when LGW Concierge can take care of it for you. Our experienced video-techs can highlight, copy/paste, upload, and email all exhibits during the deposition giving you peace of mind.
Video Deposition & Transcript Synchronization
When you use LGW Court Reporting, our stenographers and videographers work as a team under one company to ensure timely, accurate transcript video synchronization. No need to send us the transcript. We have it!
LGW offers all your interpreting and translation services.
Transcription Services
We also offer transcription services for city commission recordings, witness statements, etc. We have you covered!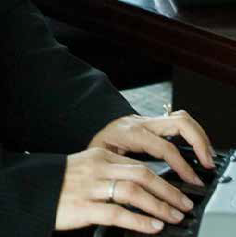 Scheduling
With one phone call or email, your paralegal/secretary can book all your deposition and trial needs easily and efficiently. We give you the confidence to know that all services are under one roof making sure all parties are where they need to be to ensure your court reporting, videography, and trial graphics settings are seamless.
Client Portal
Using LGW Client Portal, access your transcript, video, or invoice anywhere in the world. Out of town and need to get a transcript to your expert, paralegal or client? No problem. Easy log-on, easy downloads.
How can we help you?
One call covers all your deposition, videography and trial graphic needs. 800-577-8128 Schedule time to talk