Trial Technicians
We are in court every day. Avoid that awkward silence in the courtroom with the help of one our seasoned trial technicians. Our technicians help you put on smooth and effective presentations (using software such as Trial Director, OnCue and Powerpoint) without issue. With over 600 trials under our belt, we can confidently we say are expert hot seat trial technicians!
Presentation Database Creation
Whether you want to present using Trial Director and you just need our assistance in building the database or you need Legal Graphicworks' trial technicians to do both, we can accommodate your needs. We recommend either using Trial Director or OnCue for your trial technology presentation needs and can consult with you on the best technology for your case.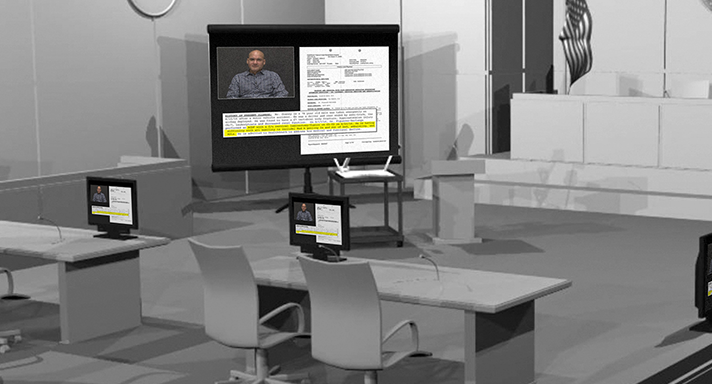 Ready to find out more?
We are always here to answer any questions.